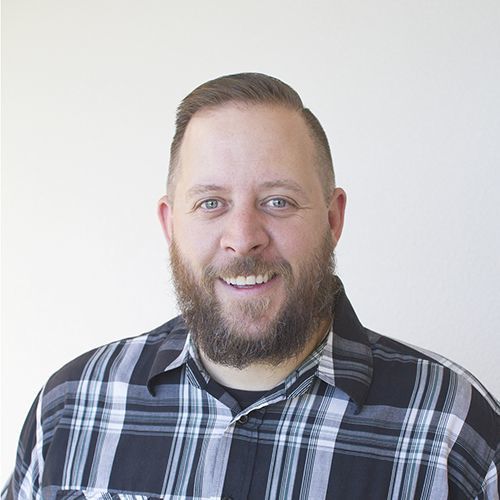 "I know that whatever God does, it shall be forever. Nothing can be added to it, And nothing taken from it. God does it, that men should fear before Him." Ecclesiastes 3:14
Dan was born in Hemet California on September 22, 1978 to his parents Rick and Vickie Leitz. He has 2 sisters Jessica and Julie. Dan was raised in the Lutheran church which he attended from birth. Being raised in the church, Dan always thought that he was on good terms with God. Going to church at least once a week gave him the security of heaven or so he thought.

In high school Dan started hanging out with the wrong crowd because he wanted to feel accepted. He started doing drugs to fit in. His senior year of high school he met a girl and cleaned up his life for her because that is what she wanted. When Dan was 19 the relationship that he gave up so much for fell apart and everything that Dan had put his trust in came crashing down. That night God brought Dan to his knees. Dan cried out to Jesus. He asked the Lord to fill his life and to surround Him with friends that loved Jesus.

The next day Dan stood at an ATM machine where a man approached him and asked him if he wanted to go to a college Bible study. Seeing that Dan was neither carrying a Bible nor wearing a shirt that said, "I need to get plugged into church and find some Christian friends," Dan knew that the Lord was answering his prayer. (As a side note that guy that asked him to go to the Bible study ended up being one of Dan's best men at his wedding.)

Dan realized soon after that Jesus can do some amazing things with a life that is submitted to Him. After receiving his degrees, Dan heard the Lord calling him to study God's word further, so he set out and received another degree in Biblical theology from Calvary Chapel Bible College. Upon graduation Dan was called to serve at Calvary Chapel of Costa Mesa where he was the senior high Bible teacher and the Bible department head for Calvary Christian School, teaching (Apologetics, Cults and World Religions, Ethics, Logic, and Old and New Testament Survey.) Dan also had the opportunity to teach as the professor of apologetics at the Calvary Chapel Bible College extension campus in Costa Mesa. While at Calvary Chapel Costa Mesa Dan also was commissioned to start up and produce a radio program on KWAVE 107.9 FM called Reaction Radio. He and his co host would play music as well as answer questions, and talk about Jesus.

In the summer of 2004 Dan met and married his wife Nicole and they were soon being called by the Lord to help a fellow pastor at Calvary Chapel Washington D.C. Metro where Dan and his wife Nicole were able to serve the Lord as worship leaders. Since then Dan has also worked at Calvary Chapel of Vista as a college, and youth pastor as well as the high school Bible teacher.

Dan and his wife Nicole are blessed with four children, 3 sons and 1 daughter.

As the Men's Ministry pastor at CCO Dan is committed to seeing the Men know the truth and ultimate form of reality which is in the person of Jesus Christ. Come out and see the work that Jesus is doing in Dan and at CCO.