Be watchful, stand firm in the faith, act like men, be strong.

What is the Manup Mission?
Manup exists to be the primary vessel of leadership training for the men of CCO.
Our desire is to equip the men of the Church to spiritually lead their homes and
families and to recover Biblical manhood in our generation.
We believe if you can win the men, the family will follow.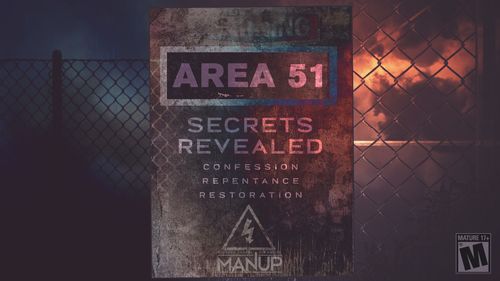 Secrecy. Conspiracy. Off Limits. If Area 51 had a stigma, that would be it. Everyone knows it exists, yet it's still forbidden territory. In much the same way, the sexual struggles inside the heart of man are present, yet unless he gives someone the clearance of accountability, he protects himself behind a barbed wire fence of self-deception and defeat. Pornography and sexual sin is the great manslayer of our generation, and we are tired of seeing God's men losing the battle and isolated in a fortress of secret sin. It's time to pull down the razor wire. It's time for full disclosure. It's time to enter Area 51.

Area 51 is a 20 week intensive accountability pursuit with live video testimony and a verse by verse walk through Psalm 51, charting the course from Confession, to Repentance, to Restoration. You will also be paired with an Advocate for accountability and prayer. Whether you are in the thick of the fight and need accountability, or you want to be your brother's keeper and help as an advocate, there is a spot for you here.

Tuesdays, 6pm, CCO Theater room
Registration Required
ManUp gatherings are on break until January 24th, for information about joining a group please contact us below.
We'd love to hear from you.
Click to get started.
MAN UP MONDAYS: ACCOUNTABILITY GROUPS
Live gathering in the Family Sanctuary @ 7pm

Need a ManUp group?


Stepping Up - A Call To Courageous Manhood
Begins Jan 24th
Mondays | 7PM |Family Sanctuary

Free Registration Online | Materials Available the weekend of December 18th

With an ever increasing hostility towards masculinity in our culture, men who model Biblical manhood are becoming a dying breed. But how does the Bible define becoming a man? Is there a rite of passage? Does God care about gender defined roles anymore? The world is steeped in confusion over these things, but the God who created gender isn't.If you want to discover what God has called you to as a man created in His image, grow as a leader for your wife and children, and how to walk in the steps of a patriarch that shepherds well and leaves a legacy for others to follow, then you are invited to join the men of CCO in our new series Stepping Up: A Call to Courageous Manhood. This video series includes powerful testimonies, stirring and humorous video content, and Biblically relevant teaching. Each man will chart his course through weekly progress and develop a personalized Stepping Up Plan to help him map his call and carry it out. It's time to live out our call to Biblical manhood. It's time to Step Up!